I didn't think rising global temperatures would actually look like this.
When I first started to hear about the "Heat Dome" in the news, I thought that the weather folks were just trying to find new ways to keep viewers interested. You know, jazz things up a little. Create some new jargon to get attention.
But a Heat Dome is something real, and they are becoming more frequent with climate change.
According to the National Oceanic and Atmospheric Administration (NOAA), a Heat Dome is a high pressure system that traps warm air rising off the ocean as it moves over land, and holds it there, causing extreme high temperatures over large areas.
I am no stranger to heat. I live in a semi-desert area of Canada that has Ponderosa Pine, bunchgrass, big sage and prickly pear cactus.
In fact, I live just 64 km (40 miles) north of the hottest place in Canada, Lytton, BC.
But I can tell you the "Heat Dome" experience was like nothing I have lived through before.
It was so off-the-charts strange that I was compelled to go dig through the weather data (seriously) to see why I felt that way. The results are nothing short of shocking.
Way Outside of Normal
Our typical June weather here (if there is such a thing anymore) is pretty mild. We usually get a mix of hot and cold days, and we all wait with anticipation for summer to really get under way. But not this year.
The Heat Dome was like nothing I have ever experienced before, especially in June.
It was so hot and dry that I would break into a sweat just thinking about moving. And I live on a farm, with animals to take care of, so moving is essential.
The extreme heat meant having to check animals 4 or 5 times a day to make sure they had enough shade and water. I had to come up with more strategies to cope with hot chickens and heat-weary livestock. It meant I couldn't just stay inside where it was marginally cooler.
Working outside (or even inside for that matter) felt daunting. It felt too hot to even think at times.
Even the plants and trees (which usually thrive here) were unprepared. My raspberries were cooking on the bushes. Fruit on the trees was falling off or sunburning. You could soak garden plants in the morning and by afternoon the leaves were drooping down against the stems, in near-fatal (and sometimes fatal) dehydration and collapse.
It was exhausting just doing basic things because it was hard to cool off.
Worse still, my house never dropped below 30C (86F) even at night. I had to use ice packs on my head and body to help cool myself down, and even slept on one to take the edge off the heat. It felt pretty crazy, and again, typically I love the heat. But this felt more like a nightmare.
When I finally went back and looked at the data, and thought about the events that took place on 30-June-2021, this is worse than a nightmare. It is our new climate reality!
Here's What The Heat Dome Looked Like
I had to see the data for myself in retrospect so that I could try and come to terms with what happened.
I went on the Government of Canada's Weather site and tracked down the daily temperatures during the heat dome for Lillooet. If you dig around, you can find historic data, records and extremes.
Locally our heat wave began on June 25 and lasted 6 excruciating days. That first day we broke the heat record by 1.6C. This is what I more or less expected – that heat wave records break by 1 or 2 degrees each time, setting a new higher peak.
But that's not how the records fell during the Heat Dome. This time our records fell by more than 5C degrees each day. At the peak on June 29th, the highest recorded temperature for Lillooet was 46.5C (115.7F) which broke the previous record by a shocking 11.1C.
It's little wonder my body was screaming at me that this was so different. It was literally off the charts hot!
And we were not the Hot Spot!
Despite these shocking temperature extremes, we were not the hottest place in Canada!
The whole world seemed to be talking about Lytton as it broke the Canadian heat record on June 28th at a whopping 47.9oC
The 29-June-2021 heat record sets Lytton apart on a global scale.
The only two hotter places in North America, according to Wikipedia's list of weather records, are Death Valley California in 1913 (56.7C /134F) and the Mexicali area of Mexico in 1995 (52.0C /125.6F).
Lytton BC is now the third hottest place in North American – ever – at 49.6C / 121.3F – as shown on the Wikipedia list..
And Then the Unimaginable Happened
Lytton, BC burned to the ground in a matter of minutes on 30-June-2021.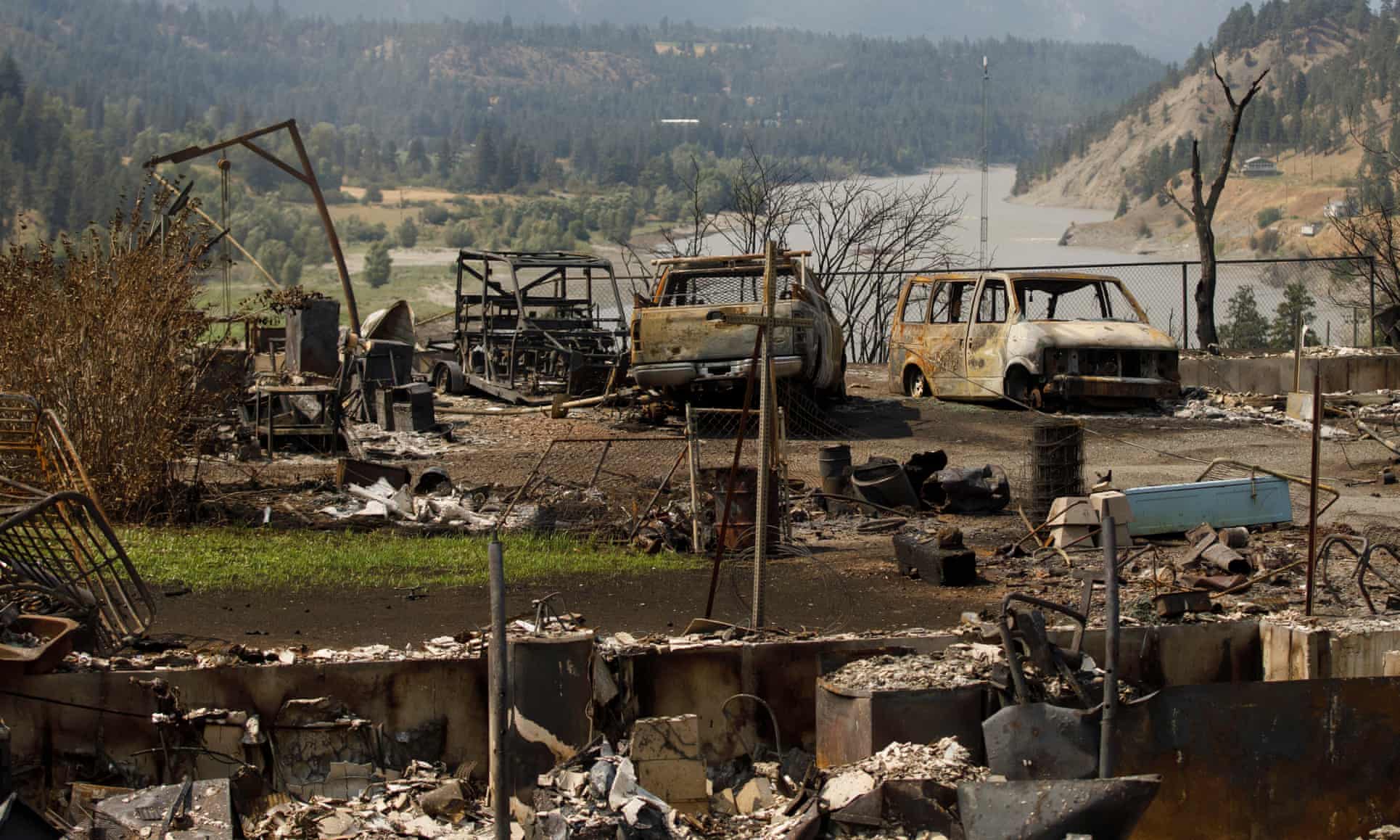 You can read about that day in The Guardian, The New York Times, and dozens of other news stories about the event. The cause of the fire is still under investigation.
Climate Change For You is Not About a Global Average
We need to stop talking about climate change only in terms of the global shift in temperature by 1 or 2C.
We need to start talking about, and keep talking about, the ever-increasing toll experienced by people like you and me, on the ground, in real time, in their homes and communities.
I just experienced a 11.1C jump in record-breaking temperatures in June where I live.
My neighboring community burned to the ground in minutes, not days.
People I know lost everything. My own home was on Evacuation Order (precautionary) for a day or two which was scary enough having just witnessed the fire catastrophe to the south of me.
I am lucky. I am so incredibly lucky (right now). But hundreds of other people this year in British Columbia are going to lose their homes to wildfires caused by the extreme heat and drought conditions.
Isn't it time to stop talking about climate change and actually do something?
It's been 15 years since Inconvenient Truth shouted to us about making changes now. Why are we still pretending we can keep on living the same way?
Canada keeps missing it's climate change targets. Talking about changing isn't the same thing as taking action.
What happens when this hits you?
If Lytton, BC, Canada can hit heat records that rival those of some African countries and is now the third hottest place in North America, then the rest of the world is in for some serious climate shake ups.
Even though I live in a hot place and I like summer heat, nothing felt the same as the Heat Dome this past June. Nothing.
We are way beyond the point of having to keep our bags packed and by the door in case the call comes that a fire has moved in closer. Thousands of people in British Columbia are on alert or are already evacuated.
Every summer is going to look like this unless we do something serious about climate change. Summertime will become our worst nightmare of smoke and heat and disrupted lives. Year after year.
The time to act on climate change was 15 year ago. The next best time to act is right now.
---
Processing…
Success! You're on the list.
Whoops! There was an error and we couldn't process your subscription. Please reload the page and try again.
Want to read more climate change and the challenges of raising your own food?